Hi i am Kees and this is the website of my collected pressed coins and some
swapcards received from penpalls

Hieronder ziet u souvenir munt machines
van een aantal verschillende fabrikanten.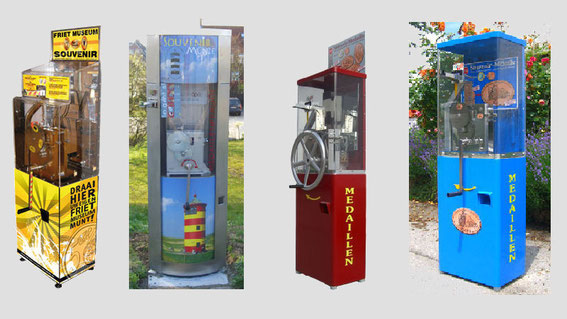 Above are shown some penny press machines
from a few different manufactures.
Wetenswaardigheden en tips over de pennies
klik dan hieronder op de Nederlandse vlag

To know more about the pressed pennies
click at the English flag.

Zoekt u een geschikt album voor de pennies lees dan het artikel hieronder deze zijn verkrijgbaar in de winkel of bestelling online bij:
 De Gems in Gorinchem
         Boerenstraat 2 - NL4201 GB Gorinchem - tel. 0183-660987 - e.van.gemst@degems.nl
(of klik op De Gems logo hieronder voor meer info)
De Gems heeft en levert van alles op verzamel gebied van munten en papieren geld tot biervilten en ansichtkaarten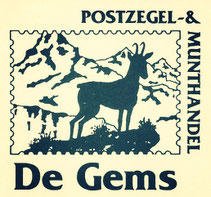 LET OP! prijzen wijzigen continu.
Hierboven is een voorbeeld vraag De Gems voor de actuele prijs.
Het meest geschikte album voor de elongated pennies is met 20 vaks
EU munten passen er horizontaal en verticaal in voor munten uit bv Japan of Taiwan kun je ze er diagonaal in doen of anders de 12 vaks bladen gebruiken.
Er gaan totaal 14bladen in 1 album dus plaats voor totaal 280 muntjes.
laatste wijziging/update: 22-10-2022 - munten/coins 5375
Mijn eigen verzameling en gegevens op deze website zijn niet recent de tijd en energie ontbreekt mij om dit aan te passen de ruillijst probeer ik wel bij te houden maar ook die is niet altijd recent wil je verdere info ergens over stuur dan gerust een mail en ik zal deze proberen zsm te beantwoorden.
 ---------------------------------------------------------------------------------------------------------
My own collection and info shown at this website is not up to date due to lack of time and health issue but i try to keep the tradinglist up to date but this is sometimes also not possible for me to do so ask me first if the coins shown are available.
Please feel free to contact me by email if you should have any quistions and i will try to answer those asap.